Our B&B
On one of the first hills of the Limburg landscape you will find our guesthouse in a renovated monumental carré farm (18th century).
The space where horses once stood to cultivate the land and the hayloft have been transformed into generous, attractive and luxurious apartments for tourists, romantics or businessmen. The stylish interior with beautiful artworks will transport you to higher spheres "In the eighth Heaven".
Watch the video below to get an overview of the B & B and its surroundings.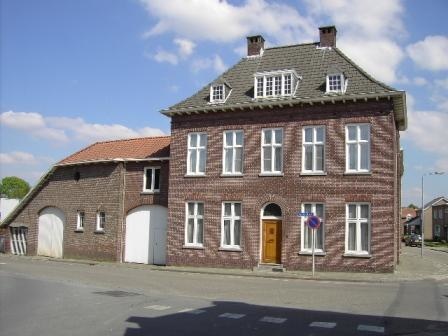 Ferienwohnung-Zimmer
Im achten Himmel (In de achtste Hemel) Ihre Gastgeberin: Annemie Timmers. Wir sprechen Niederländisch, Englisch und Deutsch. Private, ruhige Ferienwohnungen. Haustiere nicht zugelassen.
B & B , Apartments
In the eighth Heaven (in de achtste Hemel). Your hostess: Annemie Timmers. We speak Dutch, English and German. No pets.
Gites
Une nuit seulement? Après consultation. Vous s'il vous plaît nous contacter.
Dans le huitième Ciel (In de achtste Hemel). Votre hôtesse: Annemie Timmers. Malheureusement nous ne parlons pas français. Nous pouvons vous parler en Néerlandais, Anglais ou Allemand.